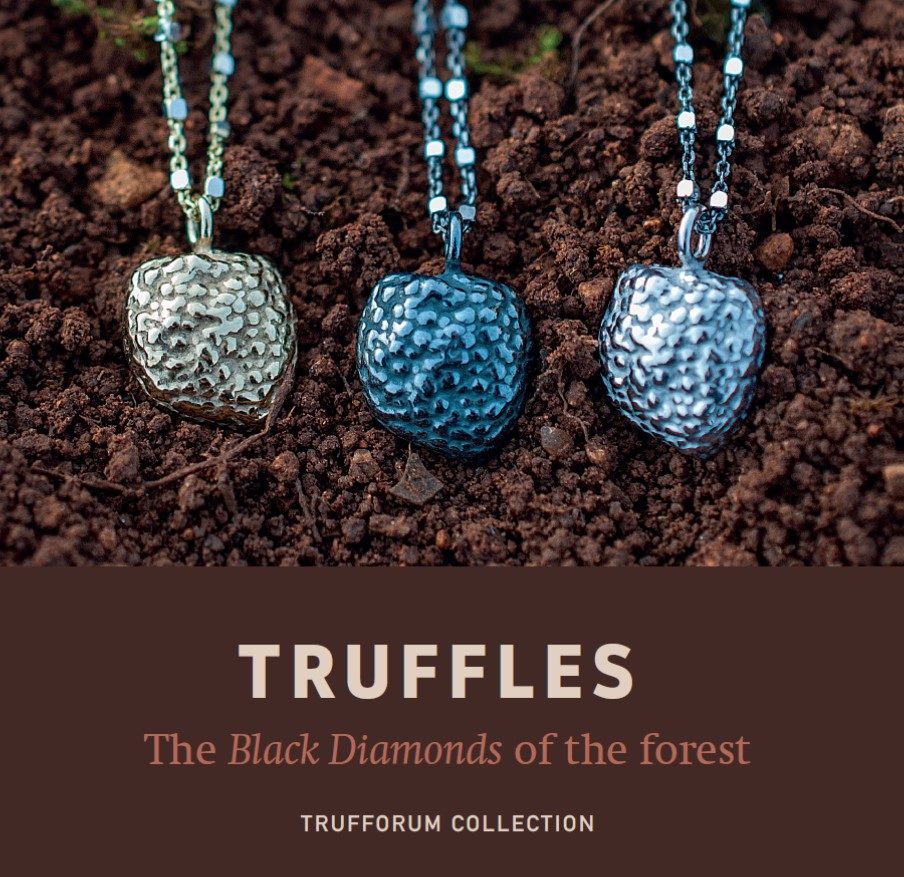 Ready-to-wear: "The black diamond of the forest"
March 13 | 6:00 pm

|

7:00 pm

|

Free
"The black diamond of the forest"
Saturday, March 13



At 18:00
For the Romans, the truffle was a gift from the gods… they appear underground as great treasures, they represent power, energy, the magic of nature… it is undoubtedly "the black diamond of the forest." Transferring the values of the truffle This collection of sterling silver pendants with three different finishes in rhodium, 18 kt gold and ruthenium baths has been the objective of a jewel. A pendant full of meaning and symbolism… Hence its unique two-sided design, one of them inspired by a closed truffle and the other side inspired by a truffle open in the middle … with its "gleba".
We invite you to know more details of the origin of this collection for sale at
https://monreal.tienda/es/39-trufforum
The proceeds of which will be used for the research, sustainable management and responsible use of the European black winter truffle (Tuber melanosporum).
They intervene:
Pilar Monreal. Monreal Jewelry Director.
Yolanda Santos. Councilor for Commerce and Tourism. Soria City Council.
Joaquin Latorre. Secretary General of the European Mycological Institute.